Introduction
Introduction of Diode Laser Hair Removal Equipment
Diode Laser Hair Removal Device is a device which adopts the high-energy and continuous diode laser to realize the conversion of electricity, light and heat energy, and thus achieves disease treatment. Therefore, this is a laser therapeutic product that integrates laser technology, electronic technology, computer science and medical science.
Working Theory of Diode Laser Hair Removal
Under the control of microprocessor, laser power supply can provide the adjustable constant current for the laser module, the high power laser diode in the laser module can transform the electric energy into the light, generate the continuous laser beam with the 808nm wavelength . Through the light crystal, the laser beam can irradiate the tissue to be de-haired, pass through the external layer of skin and arrive the roots of hair follicles, the light energy is absorbed and converted into the thermal energy for destroying hair follicles, so that make the hair to be lost and lose the regeneration capacity, reaching the permanent hair removal purposes.
Functions of Diode Laser Hair Removal Equipment
1.Permanent hair removal for men and women, areas like face, arms, armpits, chest, back, bikini, legs...

2.Skin rejuvenation

3.built in with excellent contact cooling technology, PAIN-FREE hair removal.

4.Provides faster, more comfortable treatments

5.Permanent hair removal treatment

6.diode laser allows fast repetition rates up to 10Hz(10 pulses-per-second), with in-motion treatment, fast hair removal for big area treatment.
Advantages of Diode Laser Hair Removal Equipment
1.Suitable for all 6 types of skin color, even tanned skin

2.Suitable for removing all colors of hair,including golden and white hair

3.Motional cooling system makes whole treatment painless

4.Whole session includes only 3-5 treatments. One treatment every month brings biggest convenience to clients' schedule.

5.Medical CE approval, ISO9001:2008.

6.Advanced flash computer calculater: xenon lamp computer calculater system always show how many flashes you have used
Benefits of Diode Laser Hair Removal Equipment
1.Hair never regrow after being removed

2.Skin comes tender after treatment, without any hurt to pore or skin surface

3.Esaier installation: Plug & Play Connector

4.Comes with 7 light levels

2.600,000 flashes for a complete treatment

3.Clinically proven safe and effective

4.100% pain-free - gentle on the skin

5.Time-saving and cost-effective

6.Easy to use and operate
Technical Diode Laser Hair Removal Equipment
Laser type

Diode Laser

Wavelength

808nm

Energy density

2-100J/cm2

Pulse width

3-150 ms

Spot size

22*35 mm2

Handpiece power

1600watts

Machine power

3000watts

Cooling temperature

-5℃-0℃

Voltage

AC 220V/50HZ

AC 110V/60HZ

Packing

Aluminum alloy case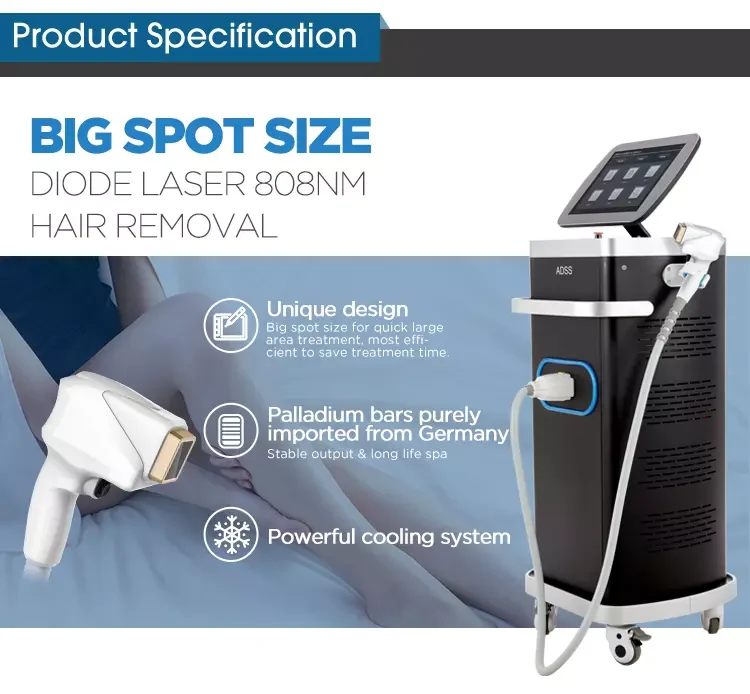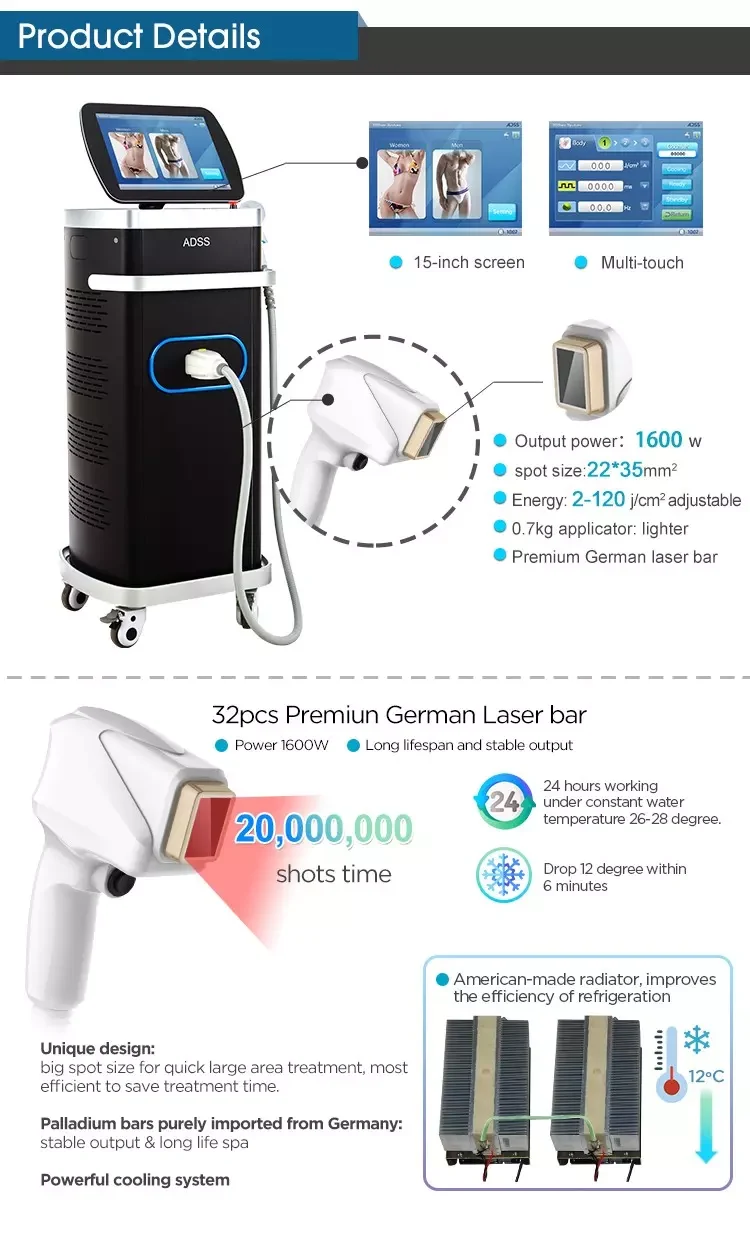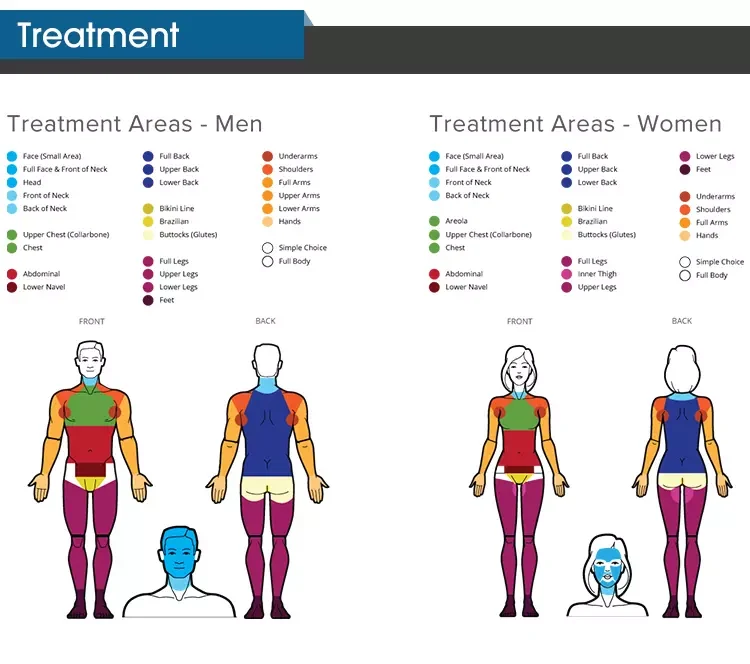 Product Videos
Before & After the Treatments
Treatment Operation Video
Diode Laser Hair Removal Equipment Price
Standard Price

Manufacturer Price: Negotiable/ (Free Shipping)

Custom Price

Custom Price: Negotiable / (Free Shipping)