Introduction
Product Video
Theory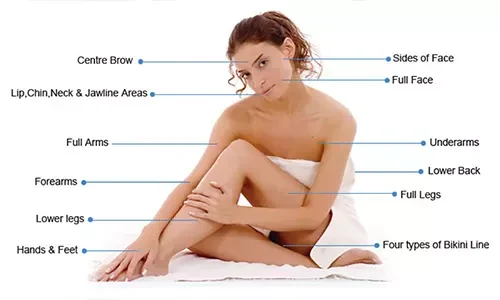 Triple wavelengths (755nm/808nm/1064nm) diode laser machine utilizes the 3 most effective wavelengths for hair removal, each targets at a different structure within the hair follicle, structures within the hair follicle; the 3 main anatomical targets include the bulge, bulb and papilla.
A breakthrough hair removal platform that combines ultimate functionality with unparalleled comfort. Thanks to its large spot size and advanced cooling system, treatments are now much faster and pain free – offering a significant improved solution for patients and practitioners . ADSS Diode Laser leverages the benefits of three combined wavelengths, with an improved patient experience and a business-oriented approach, creating a unique and result driven new solution in the world of professional hair removal.
Function
Hair removal / Skin rejuvenation
Our simple treatment will destroy those hair follicles in a matter of minutes. You'll save time, money, and you'll save yourself from a lifetime of shaving. Seriously. Our medical and nursing professionals have mastered the process of laser hair removal and stand behind it as one of the best ways to get rid of that hair for good. After all, they've performed over six million treatments.
Advantages
1.755nm/808nm/1064nm 3 wavelength in 1, more suitable for all kinds and color hair.

2.Large and stable laser output with the optimized diode laser ensure the effect of hair removal.

3.Virtually pain-free contacted with sapphire of Real -5°C more incomparable comfortable, and safety.

4.Full-color touch screen with advanced intuitive and user friendly UI

5.Water+Air+Semiconductor TEC multifunction cooling system, which is more environmental friendly without Freon but quality ensured.

6.high laser energy density output up to 120J/cm²

7.Effectiveness. Maximum efficiency to achieve freezing and painless hair removal treatment.

8.Warranty. German-made diode laser Unit, 20 million shots or 2-year warranty

9.Pain-free. The tip of handpiece cools down to 0-3℃, makes treatment comfortable and effective.

10.Profit. Working non-stop 24-hour non-stop working , maximizes benefits for clinics, salons and hospitals.
Treatment Operation Video
Before & After the Treatments
| | |
| --- | --- |
| Laser type | Diode laser |
| Laser wavelength | 1064nm/808nm/755nm |
| Display | 15 color touch LCD screen |
| Output power | 2500W |
| Spot size | 12*16mm |
| Pulse width | 8-685ms adjustable |
| Energy | 2-120J/cm2 adjustable |
| Frequency | 1-10Hz |
| Cooling | Water + air + semiconductor |
| Temperature of probe | 0~ -5degree |
| Dimension | 63x63x124cm |
| Net Weight | 53.5kg |
| Gross Weight | 79kg |
| Voltage | AC 110V/60HZ;AC 220V/50Hz |
| Packing | Aluminum alloy case |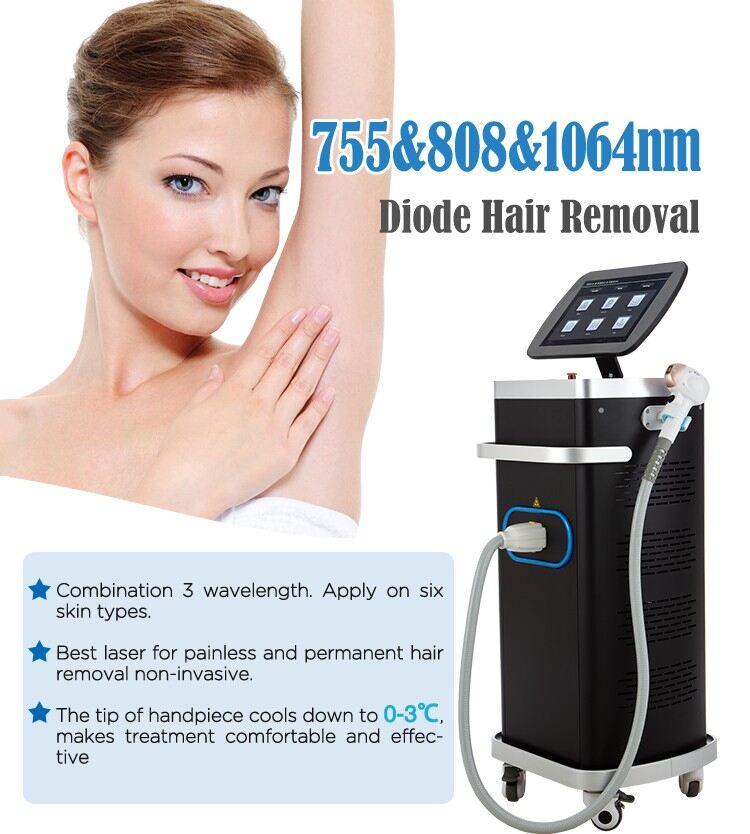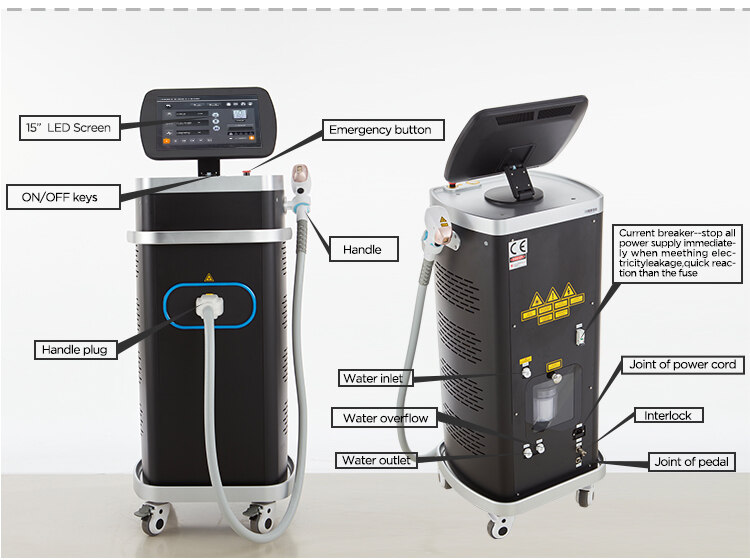 755nm/808nm/1064nm Diode Laser Hair Removal Device Manufacturer Price
Standard Price

Manufacturer Price: Negotiable/ (Free Shipping)

Custom Made Price

Custom Price: Negotiable/ (Free Shipping)
755nm/808nm/1064nm Diode Laser Hair Removal Device Certificates
ADSS 755nm/808nm/1064nm Diode Laser Hair Removal Device has FDA, (TUV) CE, (TUV) ISO 13485, Utility Model Patent Certificate; as well as the right of import and export certificate.
Similar Products