Introduction
Product Video
Theory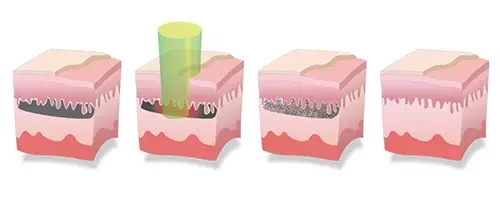 ND YAG Laser comes in 2 wavelengths, 1064 nm and 532 nm. It is a non-ablative laser, which means that there is no break in skin tissue continuity during the treatment. It is designed to target pigment cells. These specific wavelengths are absorbed preferentially by pigments (melanin) and the resultant heat will Causes generation and propagation of waves that Causes damage to the cells containing pigment. These damaged cells will be cleared from the site resulting in lightening of the pigmented site.
Function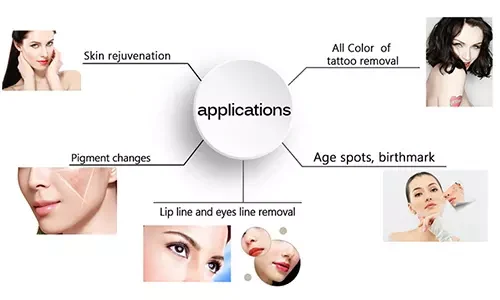 Q-Switch Nd: Yag laser is very effective for dark tattoos removal and safe for all skin colors. Using a top-hat beam profile ensures control of homogeneous energy delivery and maximum safety without hot-spots nor any risk of side effects or complication for the patient. The versatility of 5 spot sizes allows to use the ideal parameters for the clearance of dark tattoos. Also, there are other functions like the following.

1.Improve skin tone

2.Reduce rosacea and thread facial vein

3.Reduce facial wrinkles and fine lines

4. Treat sun damage including age spots and brown pigmentation

5. Firming and tightening the skin

6. Stimulate new collagen and elastin tissue production
Advantages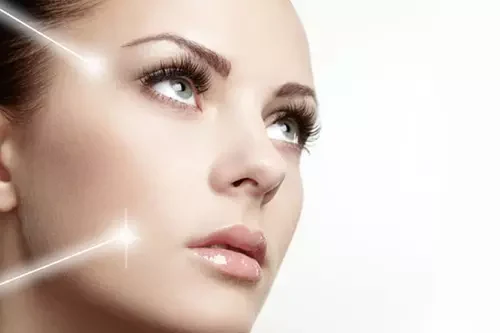 1.Pulse duration 6ns, 0.5W

2.Frequency 1-6HZ adjustable

3.Spot diameter 1-8mm optional

4.2 tips for superficial treatment and subcutaneous treatment
Treatment Operation Video
Before & After
| | |
| --- | --- |
| Wavelength | 1064nm, 532nm |
| Pulse Duration | 6ns |
| Single pulse energy | Multiple Pulse Energy: 1300 MJ |
| Output Frequency | 1-6Hz |
| Spot size | 1-8mm |
| Indicator | Imported sapphire indicator |
| Language | adjustable |
| Cooling system | Water + air cooling |
| voltage | 110-240V AC |
| Machine size | 420*250*240.5mm |
| Machine weight | 10kg |
ND YAG Laser Tattoo Removal System,RY 280 Manufacturer Price
Standard Price

Manufacturer Price: Negotiable/ (Free Shipping)

Custom Made Price

Custom Price: Negotiable/ (Free Shipping)
ND YAG Laser Tattoo Removal System,RY 280 Certificates
ADSS ND YAG Laser Tattoo Removal System,RY 280 has FDA, (TUV) CE, (TUV) ISO 13485, Utility Model Patent Certificate; as well as the right of import and export certificate.
Similar Products