Introduction
Theory
Introduction of At Home 3D Skin Analysis Machine
3D Skin Analysis Machine is a lamp made to examine and diagnose your skin type for proper facial treatment. This lamp has a 3x diopter magnifying lens and uses UV light to diagnose skin conditions. It is a diagnostic tool used in dermatology to observe any subsequent fluoresce of the skin.
Under the Ultraviolet Lights, you can diagnose different skin conditions such as dry or oily areas, or excessive layers of dead skin, in which will show up under the violet light normally invisible to the naked eye.
Function
Functions of At Home 3D Skin Analysis Machine
1.Pigmented skin dark brown spots

2.Sun-damaged skin patchy spots

3.Hydraulic skin lavender area

4.Congestive skin, acne very small and bright yellow spot

5.Oily skin flaky red

6. Dead skin (white film)

7.Poor circulation (dark purple)

8.Dry area (eyes seem to be covered by white fog)

9.Local hyperemia (flaky yellow)

10.Frequent makeup skin (all dark purple)

11.Facial white fluff (pale golden or pink fluff can be see)

12.Good metabolism (all not dark or light purple)
Advantages
Advantages of At Home 3D Skin Analysis Machine
1.Being integrated with the most advanced RF technology, the instrument may directly reach the deep skin tissues to get instant skin care effect.

2.High security: The current concentrate on radio frequency heads, so the skin temperature cooling is no needed.

3.The oxygenation handle can offer high frequency micro-vibration, improve the permeability of your skin, activate skin cells.

4.3D annular electric wave, helps to remove wrinkles effectively, enhance skin elasticity and tighten skin.

5.Ideal for replenishing moisture for deep skin, regaining elasticity, shrinking pores, rejuvenating and improving skin, smoothing wrinkles, etc.
Before & After
Working Theory of 3D Skin Analysis Machine
This system is a kind of multi-functional equipment with beautiful interface and all-sided utility functions. It comprises analysis modules which are available to analyse the changes of skin moisture, oil, spot, pore and skin age (also called skin resilience and flexibility). To our big surprise, all skin images can be converted into 3D skin images through real 3D reduction technology. In addition, the images can be analyzed from arbitrary angles.And there are Water,Oil,Pigment,Elastic,Texture,Redness,Acne,Pore Size,Pore Block, items functions in the software.
Features of At Home 3D Skin Analysis Machine
1.Image processing equipment adopts Panasonic 2 million pixels CCD sensor and high-definition image processing chips.The lens use surrounding coaxial cold light source and imported composite coating lens.It also have the functions of automatic white balance, automatic filling light, color temperature filter,and without any harm&side effectsto human body.

2.LCD screen adopts Taiwan origin 8-inch high-definition LCD screen with HD perfect quality performance, holding a picture: 1: 1 matching geometric, display more perfect, does not form a annoying black edges, it will not appear distortion due to he screen stretching, most real image restoration , active 3D technology, multi-touch technology, intelligent dynamic backlight technology, ultra-high brightness, a series of ultra-high color gamut specifications have reached the highest in the industry technical standards

3.Appearance mold have the advantages of environmental protection,energy conservation. manufactured lead-free, no mercury, achieve the goal of energy conservation and environmental protection, without toxic substances at the same time .

4.The analyscer is on handle, generates high-definition pictures immediately.

5.Equipped with 200 x hd camera, another 50 x, 1 x lens are available.

6.Equipment operation is simple, do not need to buy computers and other equipment, low purchasing cost&convenient use, etc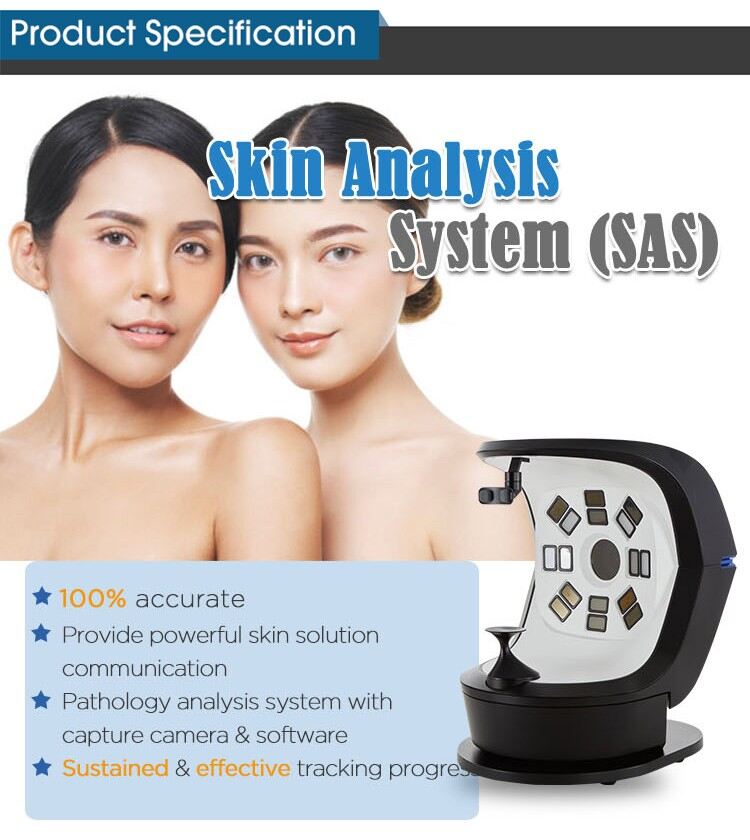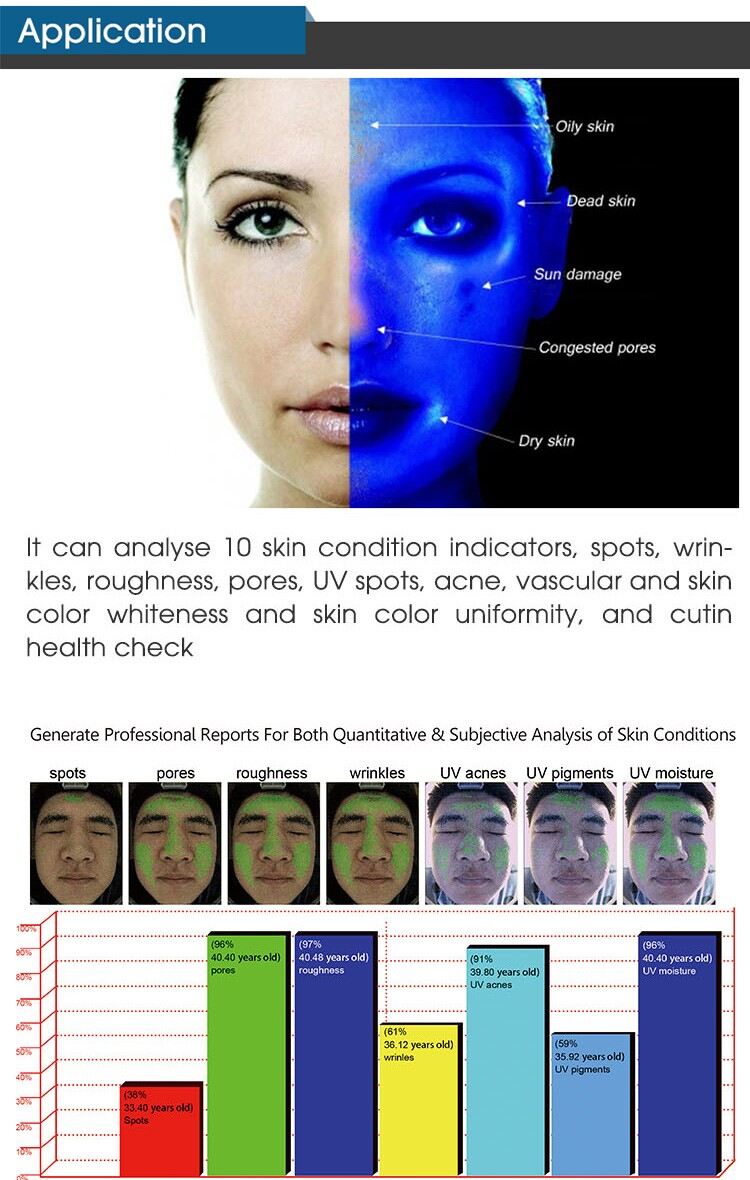 At Home 3D Skin Analysis Machine Manufacturer Price
Standard Price

Manufacturer Price: Negotiable/ (Free Shipping)

Custom Made Price

Custom Price: Negotiable / (Free Shipping)
At Home 3D Skin Analysis Machine Certificates
ADSS At Home 3D Skin Analysis Machine has FDA, (TUV) CE, (TUV) ISO 13485, Utility Model Patent Certificate; as well as the right of import and export certificate.
More Products