Introduction
Theory
Introduction of 3D Skin Analysis Machine for Beauty Salon
The Skin Test Machine can clearly enlarge the epidermal layer for the analysis of various skin symptoms according to optics principles, so that the treatment of skin problems can be more effective. It uses the most advanced photography technology, multi-media photo compress technology, optics micro-magnific-ation technology and so on. It displays the magnified pictures skin. This machine is easy to operate, convenient to use, easy to carry. It is mainly used for skin test.
Function
Functions of 3D Skin Analysis Machine for Beauty Salon
1.detected skin moisture, sebum, pore, wrinkle surface, keratin and so on.

2.detact the hair condition

3.analyze the skin in order to introduce the proper products to customer

4.Using to store the information of cusomers

5.eccellent appearance and detailed test results can attrative more customers and make them feel confident with your products.
Advantages
Advantages of 3D Skin Analysis Machine for Beauty Salon
1.Save all customer information and test reports

2.Inset encryption key

3.Allow input skincare cosmetic products and recommend as detecting result

4.Reports can be saved and printed

5.OS:XP,win7,win8,win10, freely software update after order

6.Software language, color, package,Logo and reports all can be OEM
Before & After
Working Theory of 3D Skin Analysis Machine
3D Skin Analysis system using high resolution scope to capture sample skin from customer`s face, through and analysis system give skin problem by different item. Machine come with products recommend function, according to skincare cosmetic features and skin problem give correct recommendation. Skin analyzer with completely customers manager system,saving all member information and detecting record. Reports can be saveand print.
| | |
| --- | --- |
| Pixel | 12 Mega pixels |
| Optical source | RGB/UV/CCD |
| Opertion System | Windows |
| Machine size | 49*35*42cm |
| Net Weight | 5.8kg |
| Power supply | 110V~240V AC |
| Frequency | 50/60 Hz (+/- 3 Hz) |
| Current | 3 A (rms) |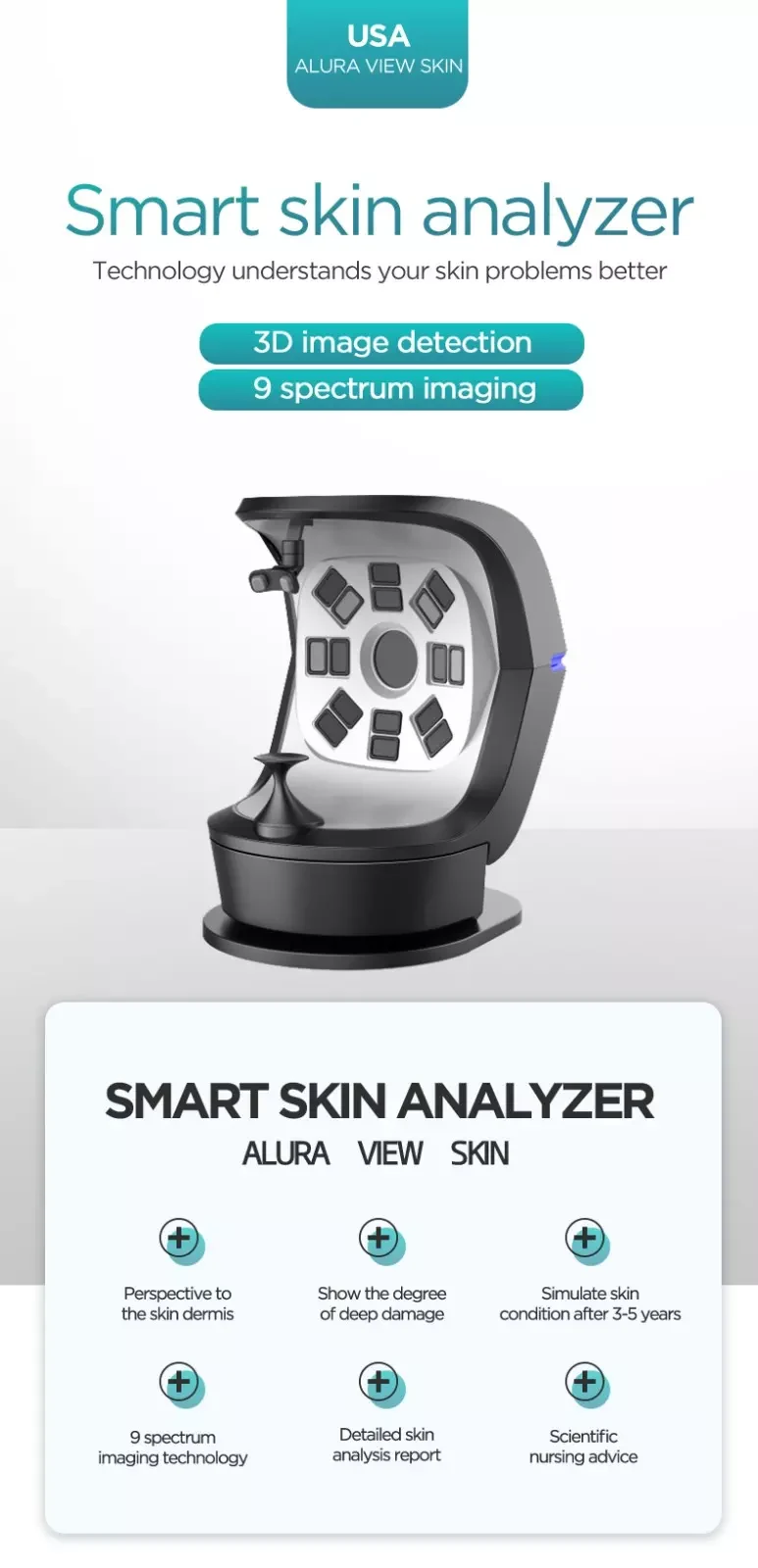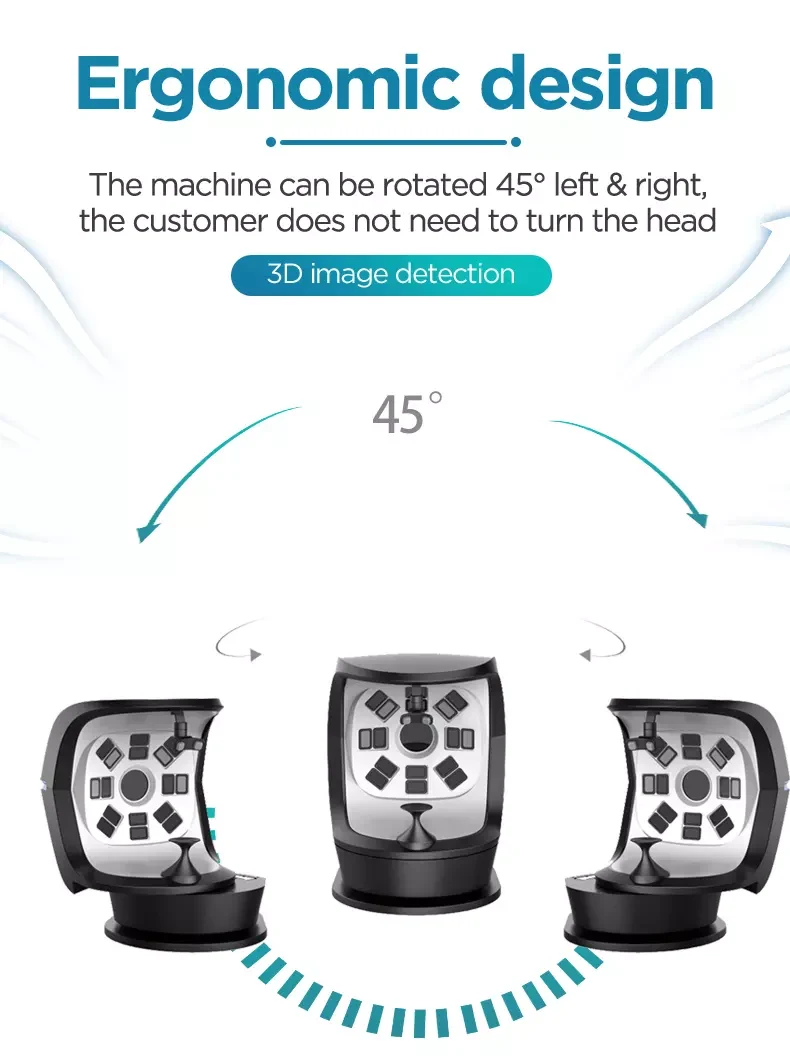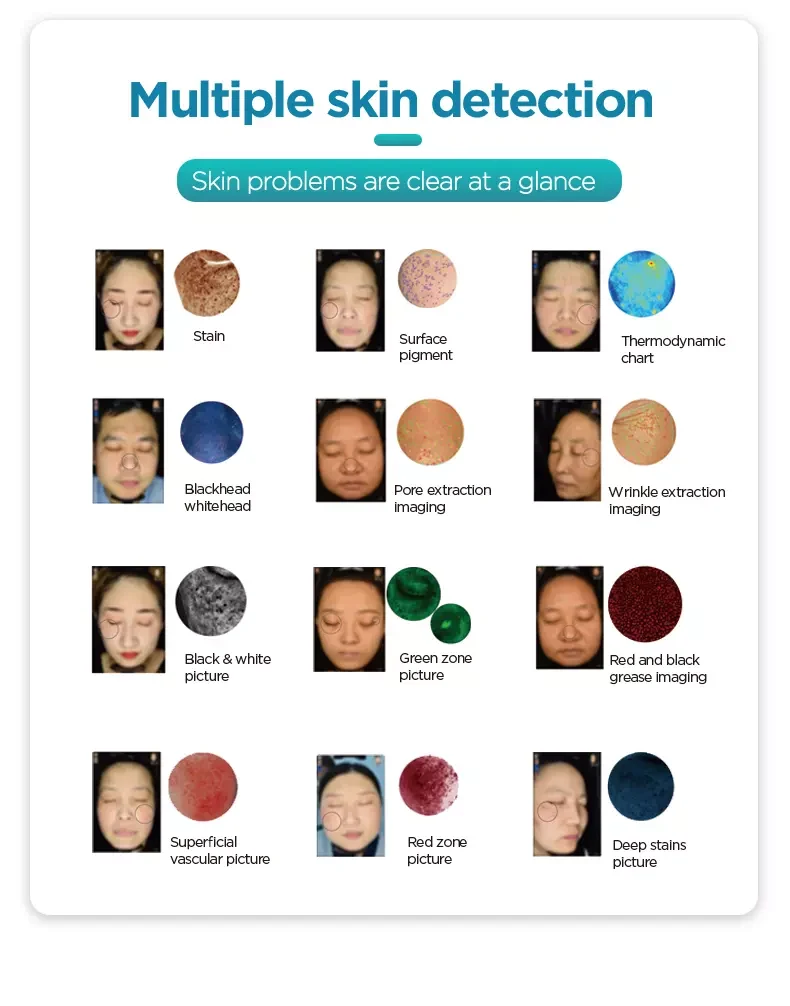 3D Skin Analysis Machine for Beauty Salon Manufacturer Price
Standard Price

Manufacturer Price: Negotiable/ (Free Shipping)

Custom Made Price

Custom Price: Negotiable / (Free Shipping)
3D Skin Analysis Machine for Beauty Salon Certificates
ADSS 3D Skin Analysis Machine for Beauty Salon has FDA, (TUV) CE, (TUV) ISO 13485, Utility Model Patent Certificate; as well as the right of import and export certificate.
More Products