Introduction
Product Video
Theory
Cryolipolysis is Harvard University patent technology, frozen de-fatting lock temperature technology, getting -10 to +5°C under the skin, fat cells aging ahead of time and death. The fat cells in the treated area are gently dissolved through the body's normal metabolism process and then the dead cells in 1-3 months via lymphatic system.
Function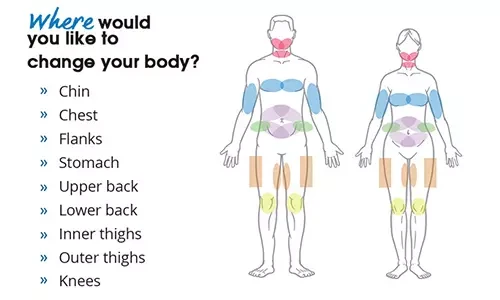 1.Proven technology

Fat Reducton and Weight Loss,they may sound similar, but fat reduction and weight loss are two very different concepts.Losing weight doesn't always realize a more sculpted appearance—but fat reduction can reshape and contour your body.

What happens when you lose weight?When you lose weight, the size of your fat cells decreases but the number of fat cells stays the same.

What happens after your cryolipolysis treatment?After treatment, targeted fat cells are eliminated for good so you will have fewer fat cells in the treated areas. Untreated areas will have no change in fat cell distribution.

2.Cover more tissue

Traditional Cryolipolysis by Two Chilling Plates Only. 40% effective cooling area, cooling by two pads inside applicator.

NEW Innovation 360 touched cooling.100% effective cooling area, surrouding cooling action in entire applicator.

3.Localized fat tissue treatment ensure maximum safety.

360°surround cooling non invasive cold therapy fat reduction procedure makes fat cells under a process "apoptosis", the applicator localized reduction of fat deposits. The degree of exposure to cooling: causes cell death of subcutaneous fat tissue, without apparent damage to the overlying skin.

4.User friendly software


4 handle independent pressure control. Each handle, the cooling and pressure control seperately, more comfortable and safer.
Advantages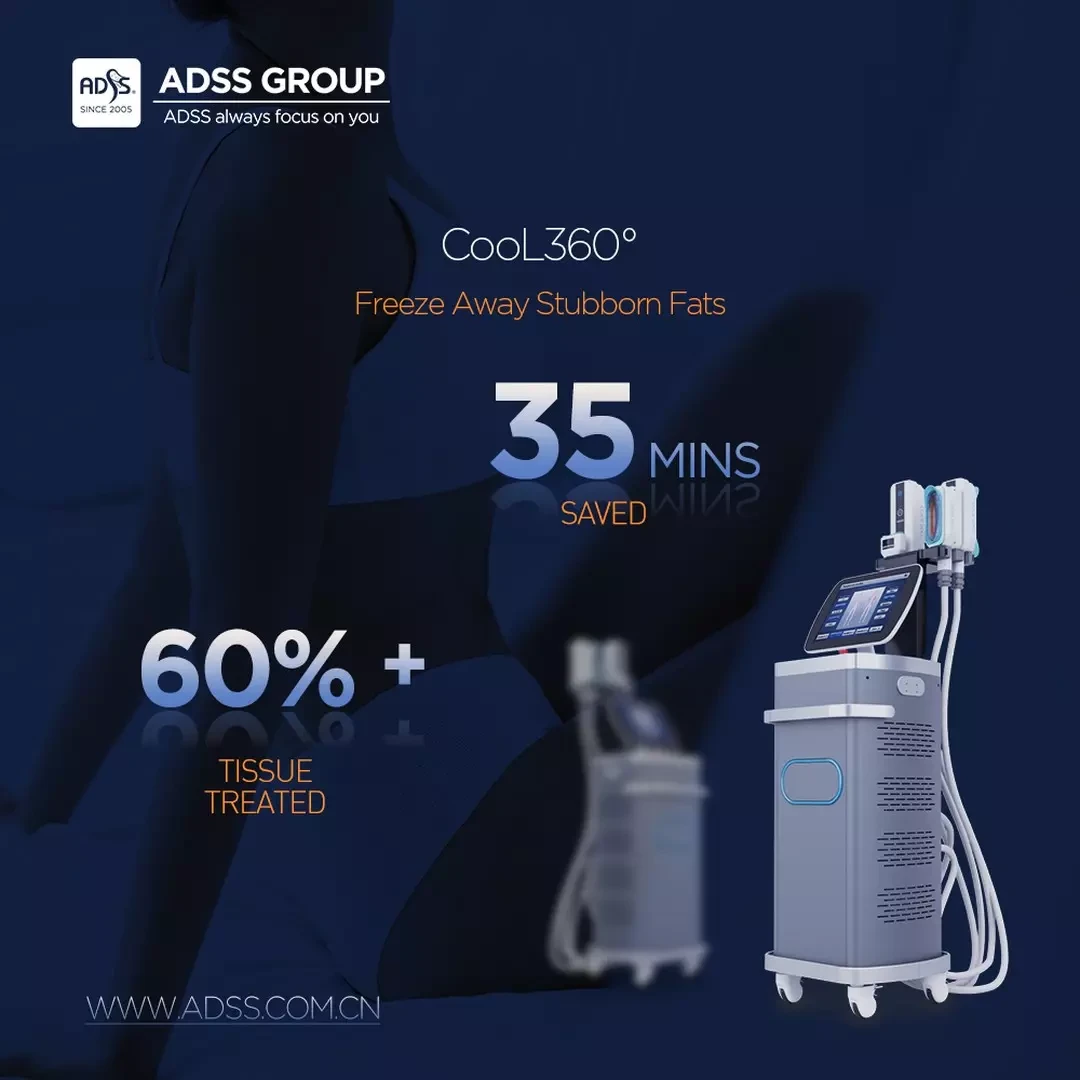 1.Effective and safe therapy


2.Comfortable treatment


3.Non-invasive and minimal downtime


4.Hand free operation


5.Permanent fat reduction
Treatments Operation Videos
Before & After
| | |
| --- | --- |
| Power Supply Output | 3000W |
| Handles Number | 4 |
| Vacuum Pressure | 0-60kpa |
| treatment time | 0-60mins adjustable |
| Cooling System | water+wind+semiconductor |
| Cooling Temperature | -10℃to10℃ |
| Screen | 15"true color touch LCD display |
| Language | multi languages |
| Voltage | 110V/220V |
| Package size | 67*63*123CM 76*51*44CM |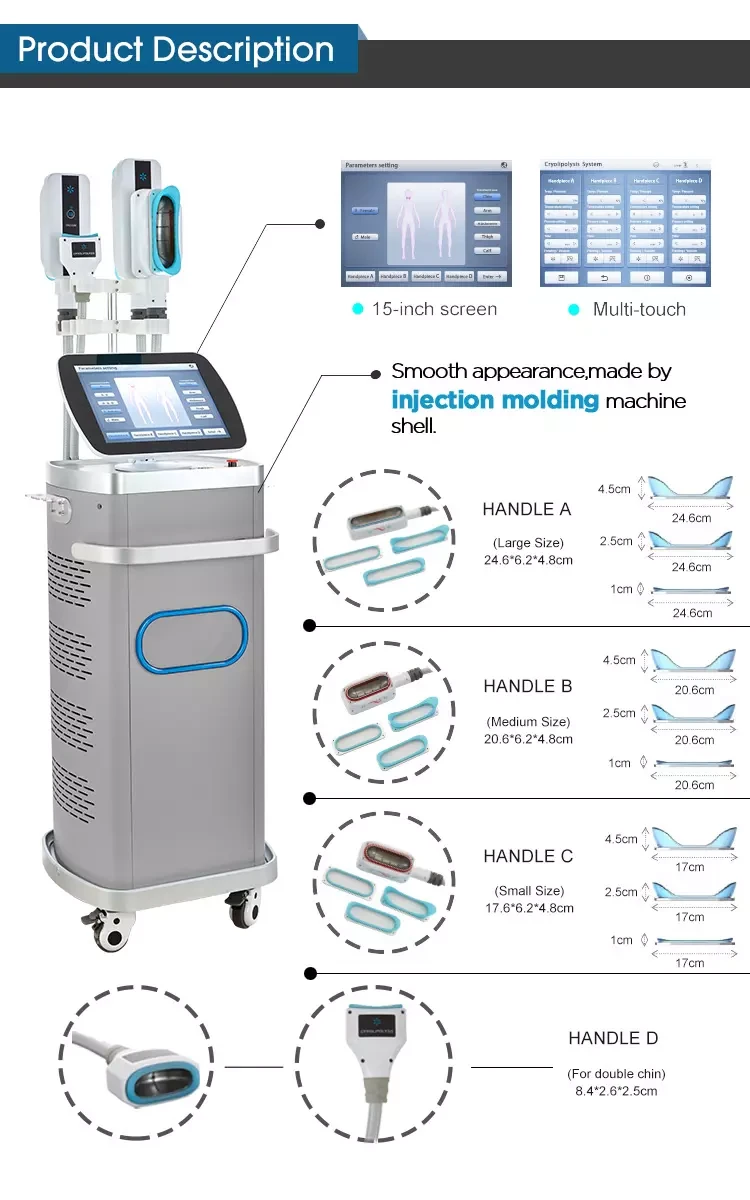 Cool 360° Cooling Cryolipolysis Machine Manufacturer Price
Standard Price
Free Shipping For A Limited Time
Add any language into the machine system
Print your company logo on the machine
Customize the machine's color and appearance
Customize marketing services including posters, brochures, videos, and pictures
Design a machine shell that is customized to your branding needs
Create new user interfaces for the ease of your clients
Support sufficient customer resources in your sales market
Support accessories customization including handpiece, screen, handle, etc
Buy Now
Pro Price
Free Shipping
Add any language into the machine system
Print your company logo on the machine
Customize the machine's color and appearance
Customize marketing services including posters, brochures, videos, and pictures
Design a machine shell that is customized to your branding needs
Create new user interfaces for the ease of your clients
Support sufficient customer resources in your sales market
Support accessories customization including handpiece, screen, handle, etc
Buy Now
OEM/ODM Price
Free Shipping
Add any language into the machine system
Print your company logo on the machine
Customize the machine's color and appearance
Customize marketing services including posters, brochures, videos, and pictures
Design a machine shell that is customized to your branding needs
Create new user interfaces for the ease of your clients
Support sufficient customer resources in your sales market
Support accessories customization including handpiece, screen, handle, etc
Get Custom Made Price
Questions That Might Worry You
Similar Products