Introduction
Product Video
Theory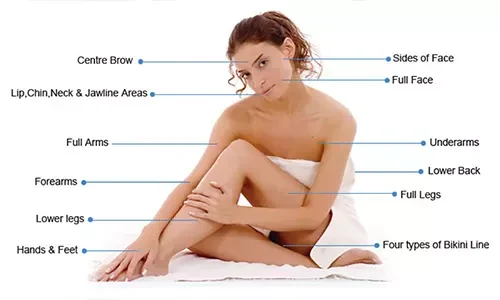 During a laser hair removal treatment, light passes through the skin and is absorbed by the melanin in the hair shaft. This absorption raises the temperature of the hair follicle and thermally destroys the cells.
Function
Hair removal for big area/ skin rejuvenation
Our simple treatment will destroy those hair follicles in a matter of minutes. You'll save time, money, and you'll save yourself from a lifetime of shaving. Seriously. Our medical and nursing professionals have mastered the process of laser hair removal and stand behind it as one of the best ways to get rid of that hair for good. After all, they've performed over six million treatments.
Advantages
1.Unique design: big spot size for quick large area treatment. Most efficient to save treatment time.

2.Palladium bars purely imported from Germany: stable output & long life.


3.Powerful cooling system.

4.Chill tip 0-3℃ in treatment, no pain and more comfortable.

5.32PCS Premium German Laser bar, power 1600W, Long lifep and stable.

6. Auto alarm system of water flow, water level and water temperature.

7. Intuitive and friendly user menu.

8.High quality USA ABS material shell, light duty, excellent electric insulation and anti-interference.

9. 808nm diode laser enables the light to penetrate deeper into skin and is safer than other lasers because it can avoid the melanin pigment in the skin's epidermis.

10. We can use it for permanent hair reduction of all color hairs on all 6 skin types, including tanned skin or dark skin.

11. 808nm diode laser allows fast repetition rates up to 10Hz(10 pulses-per-second), with in-motion treatment, fast hair removal for big area hair removal.
Treatment Operation Video
Before & After the Treatments
Technical Parameters of 808nm laser hair removal
Laser type

Diode Laser

Wavelength

808nm

Energy density

2-100J/cm2

Pulse width

3-150 ms

Spot size

22*35 mm2

Handpiece power

1600watts

Machine power

3000watts

Cooling temperature

-5℃-0℃

Voltage

AC 220V/50HZ

AC 110V/60HZ

Packing

Aluminum alloy case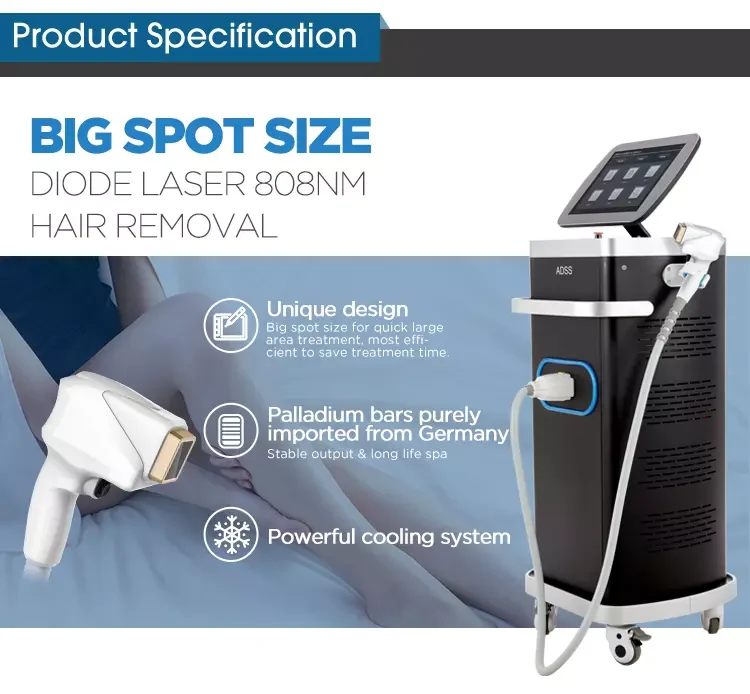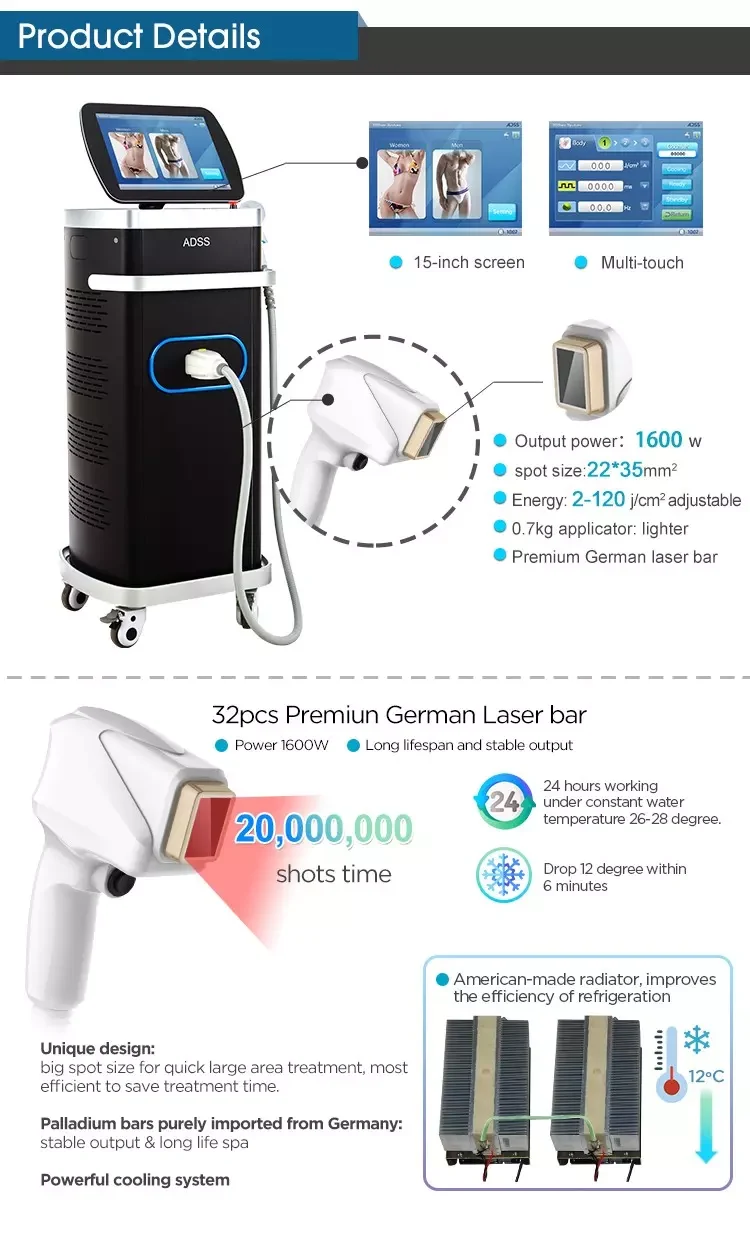 808nm Laser Hair Removal Manufacturer Price
Standard Price

Manufacturer Price: Negotiable/ (Free Shipping)

Custom Made Price

Custom Price: Negotiable/ (Free Shipping)
808nm Laser Hair Removal Certificates
ADSS 808nm Laser Hair Removal has FDA, (TUV) CE, (TUV) ISO 13485, Utility Model Patent Certificate; as well as the right of import and export certificate.
Similar Products