Introduction
Product Video
Theory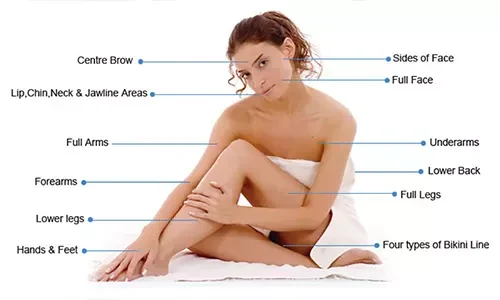 4D TECLASER is the latest upgraded version of the most advanced high-power diode laser hair removal system. Breaking through the single wavelength of traditional diode lasers in the past, 4D TECLASER mixes the golden wavelength of 808nm for hair removal with the deeper penetrating 940nm output, which can simultaneously emit different energies to meet the needs of various parts of the body, and can adjust the wavelength according to different skin tones, which greatly reduces the pain, while destroying the hair follicle, it cuts off the blood supply to the hair follicle, and the hair removal effect is better. Such a mixed wavelength output design is suitable for all skin types and hair of any color, with a low risk of burns and hypopigmentation, which can be greatly reduced the occurrence of short-term adverse side effects after surgery further improving comfort during treatment.
Function
755nm: For the widest range of hair types and colors.

The 755nm wavelength offers more powerful energy absorption by the melanin chromophore, making it ideal for the widest range of hair types and colors, especially light-colored and thin hair.

808nm: Half the treatment time.

The classic wavelength in laser hair removal, the 808nm wavelength offers deep penetration of the hair follicle with high average power, a high repetition rate, and a large spot size for fast treatment.

940nm: Effectively penetrates deep and is absorbed by the target chromophore.

The adequate pulse duration, energy density, and epidermal cooling ensure sufficient thermal damage to the target tissue without damaging the surrounding tissue to achieve effective hair removal.

1064nm: Specialized for dark skin types.

The 1064nm wavelength is characterized by lower melanin absorption, making it a focused solution for darker skin types.
Advantages
1. Safe for all skin types.

Lighter skin types respond well to the 755nm laser while darker skin types respond to the 1064nm laser. The diode 808nm and 940nm laser are very useful for moderate skin types.

2. Accurate for multiple depths of hair follicles.

The base of the hair follicle can lie between 2 to 7mm below the skin's surface, hence some hair follicles are superficial (e.g. upper lip) while others are much deeper (e.g. bikini). Optimal results hence require multiple laser wavelengths enabling the operator to target all the follicles situated at different depths.

3. Effective for different colors of hair.

Effective treatment of light-colored fine hair requires a laser with a high attraction to melanin such as the 755nm laser, while darker thicker hairs will respond better to the diode 808nm laser or 1064nm laser.
Treatment Operation Video
Before & After the Treatments
| | |
| --- | --- |
| Laser Type | Diode Laser |
| Laser Wavelength | 755nm/808nm/940nm/1064nm |
| Display | 15 Color Touch LCD Screen |
| Spot Size | 12*20mm |
| Pulse Width | 8-685ms Adjustable |
| Energy | 2-120J/cm2 Adjustable |
| Frequency | 1-10Hz |
| Cooling | Water + Air + Semiconductor |
| Temperature of Probe | 0~ -5degree |
| Dimensions | 65x75x62cm |
| Machine Weight | 53.5kg |
| Voltage | AC 110V / 60HZ; AC 220V / 50Hz |
| Packing | Aluminum Alloy Case |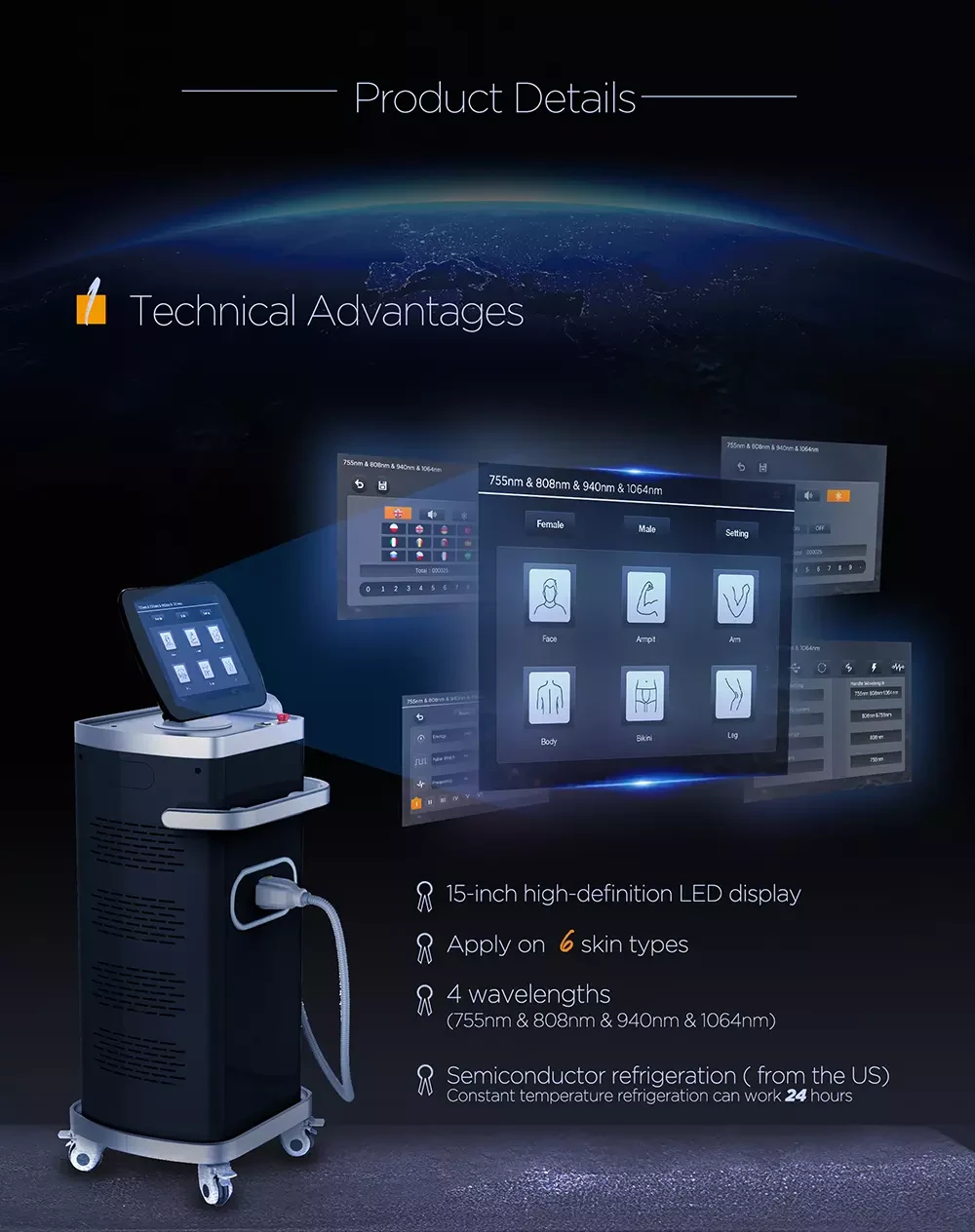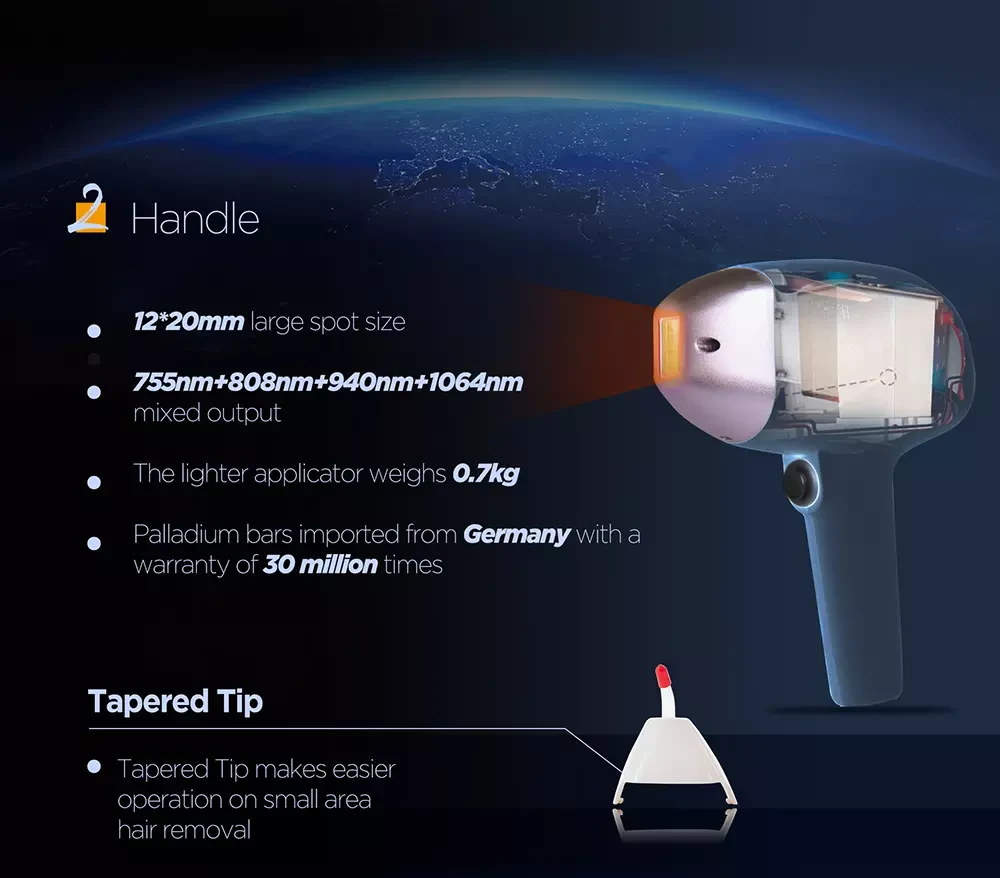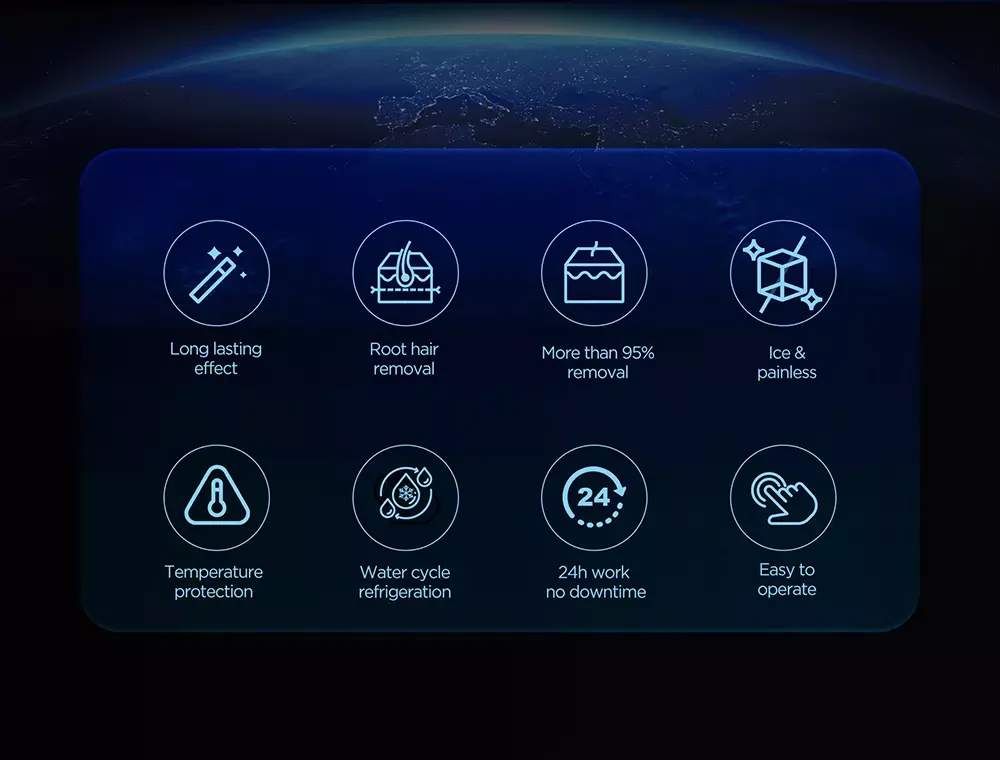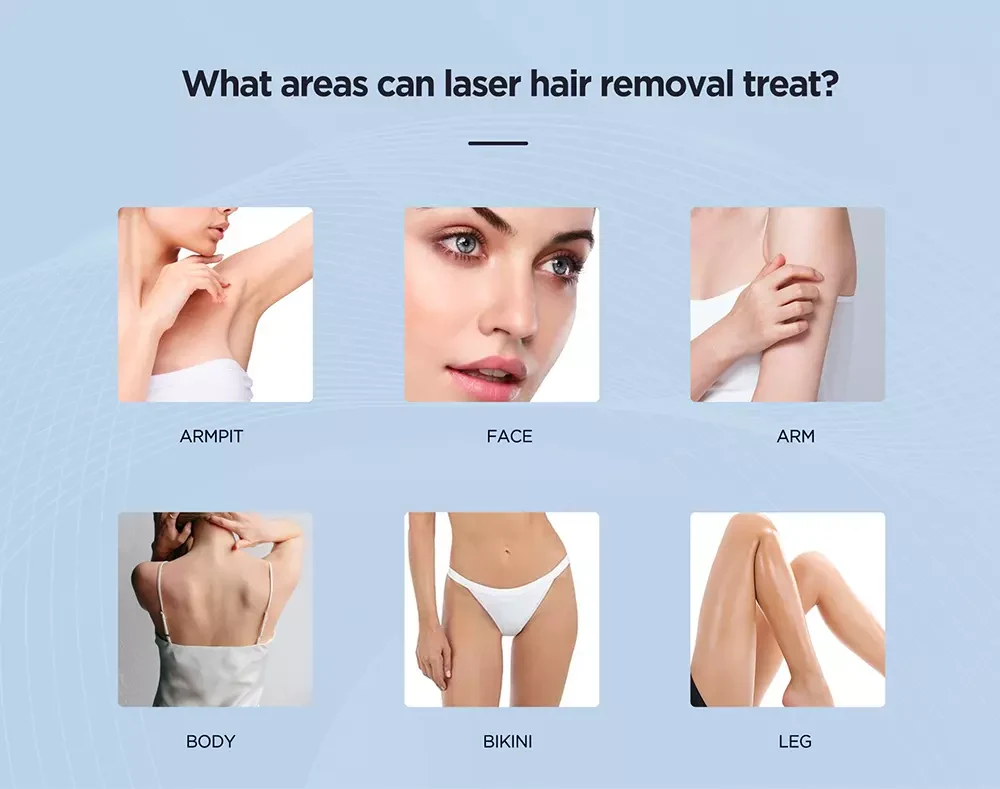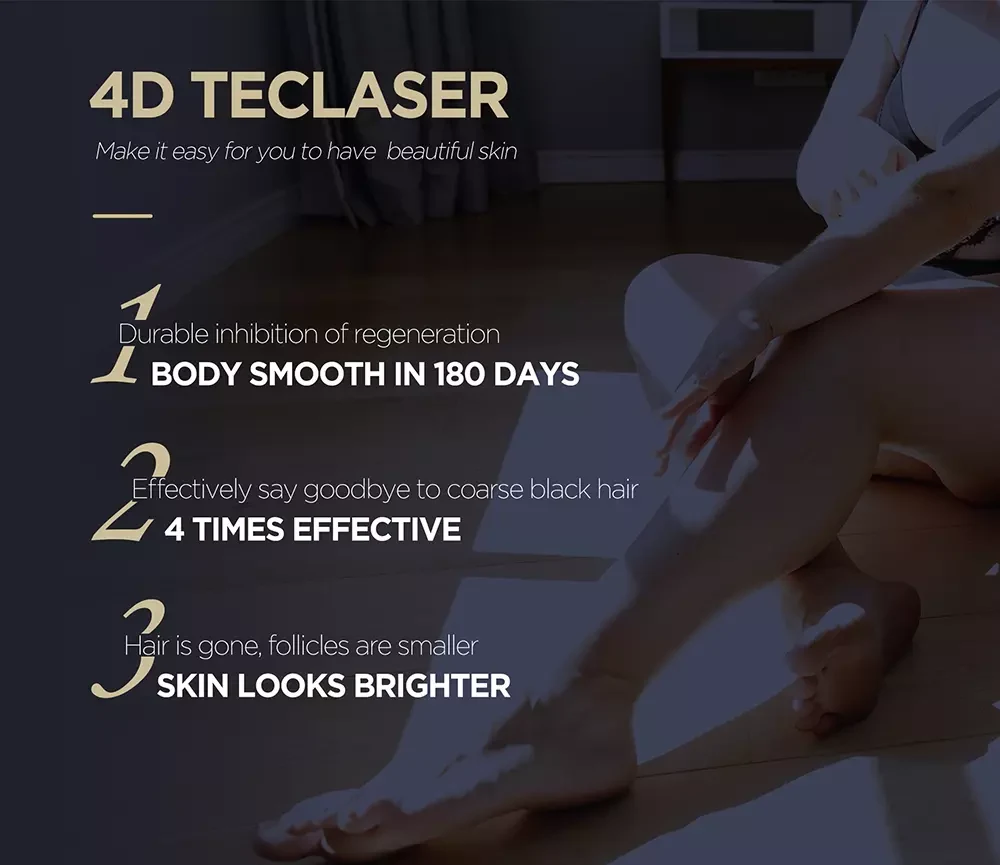 4D Teclaser Hair Removal System Manufacturer Price
Standard Price

Manufacturer Price: Negotiable/ (Free Shipping)

Custom Made Price

Custom Price: Negotiable/ (Free Shipping)
4D Teclaser Hair Removal System Certificates
ADSS 4D Teclaser Hair Removal System has FDA, (TUV) CE, (TUV) ISO 13485, Utility Model Patent Certificate; as well as the right of import and export certificate.
Similar Products