Introduction
What is Facial IPL Laser Machine?
IPL stands for Intense Pulsed Light technology. Home IPL hair removal devices apply very gentle pulses of light to the hair root. This makes the hair go into its resting phase: the hair you have falls out, and gradually your body grows less hair in that area.
Working theory of IPL Laser Machine
IPL is a broad-spectrum light that's scattered across the skin to help with permanent hair reduction. It directs light at the melanin (the pigment that gives the skin/hair its colour) in the hair follicle, damaging the root and helping to break the cycle of regrowth. Don't expect instant results, but with regular use, it can help prevent unwanted hair from reaching the skin surface. Energy, frequency, skin and hair colour are all determining factors in the efficacy of the treatment.
Functions of Facial IPL Laser Machine
1.Fine wrinkles

2.Age spots

3.Telangiectasia (small facial vessels)

4.Redness/flushing

5.Rosacea

6.Solar lentigines (freckles)

7.Large pores

8.Hemangiomas (red spots)

9.Hyperpigmentation

10.Poikiloderma

11.Port wine stains
Advantages of Facial IPL Laser Machine
1.Enjoy 92% hair reduction after just three treatments.

2.After the first four treatments, you have up to 8 weeks of freedom from hair removal.

3.Hair that does regrow is thinner and softer.

4.It can target multiple chromophores simultaneously.

5.It can treat vascular lesions with minimal risk of purpura when compared to older pulse dye laser (PDL) therapies, which only have very short pulse durations.

6.It can treat large body areas in short treatment sessions given its large beam size and rapid pulse rate.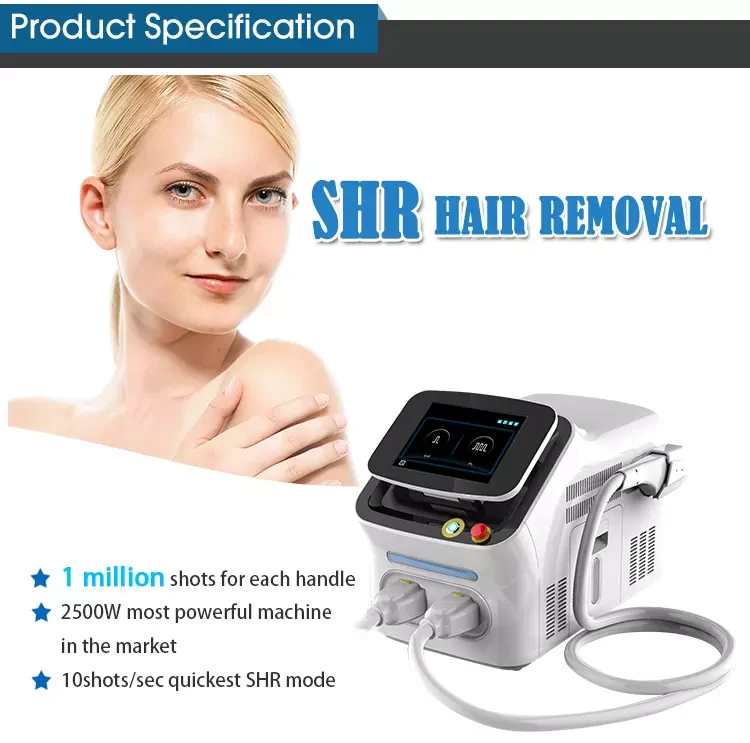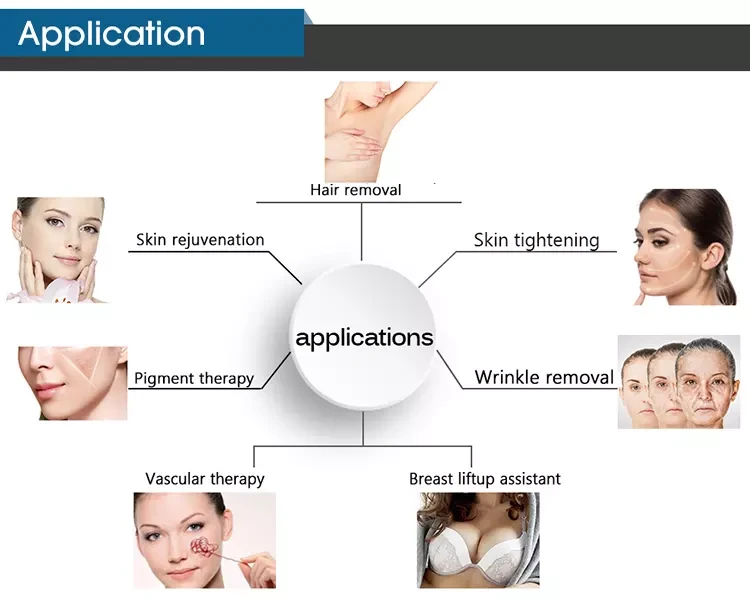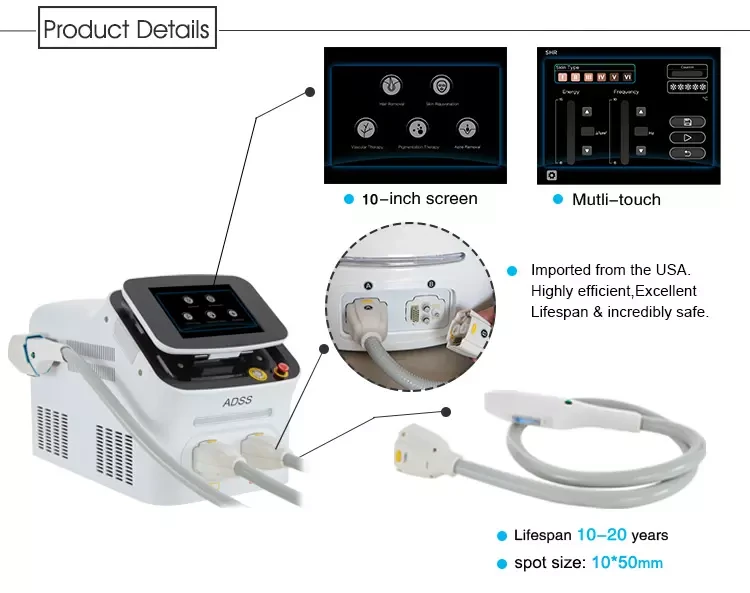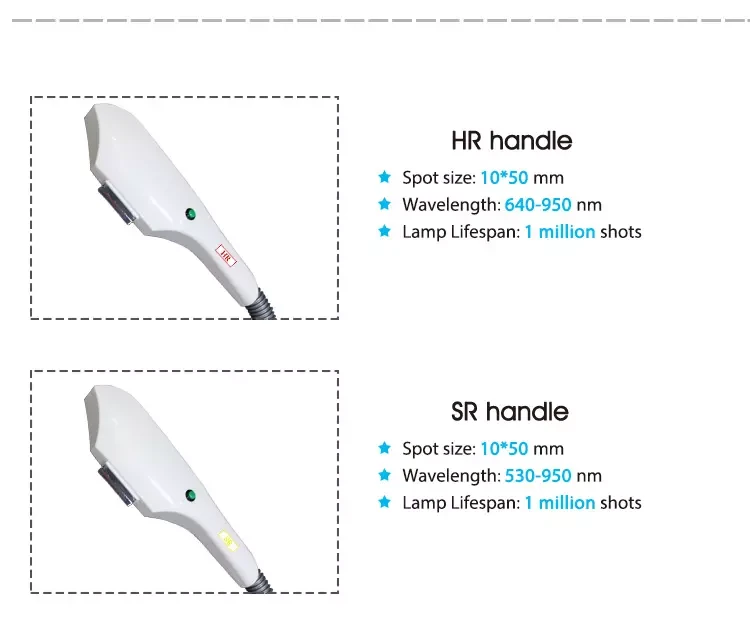 Product Videos
Before & After the Treatments
Treatment Operation Video
Facial IPL Laser Machine Price
Standard Price
Free Shipping For A Limited Time
Add any language into the machine system
Print your company logo on the machine
Customize the machine's color and appearance
Customize marketing services including posters, brochures, videos, and pictures
Design a machine shell that is customized to your branding needs
Create new user interfaces for the ease of your clients
Support sufficient customer resources in your sales market
Support accessories customization including handpiece, screen, handle, etc
Buy Now
Pro Price
Free Shipping
Add any language into the machine system
Print your company logo on the machine
Customize the machine's color and appearance
Customize marketing services including posters, brochures, videos, and pictures
Design a machine shell that is customized to your branding needs
Create new user interfaces for the ease of your clients
Support sufficient customer resources in your sales market
Support accessories customization including handpiece, screen, handle, etc
Buy Now
OEM/ODM Price
Free Shipping
Add any language into the machine system
Print your company logo on the machine
Customize the machine's color and appearance
Customize marketing services including posters, brochures, videos, and pictures
Design a machine shell that is customized to your branding needs
Create new user interfaces for the ease of your clients
Support sufficient customer resources in your sales market
Support accessories customization including handpiece, screen, handle, etc
Get Custom Made Price